Welcome to ElderDent, LLC
Do you, a loved one, or a patient need dental care, but prefer to receive it in a familiar surrounding? Instead of figuring out how to get them to the dentist, let the dentist come to them for complete oral health care. Call ElderDent for dental services at your residential facility. We have the experience and equipment to treat just about any dental problem right on the spot. We serve facilities in the five county Philadelphia region.
Our Specialties: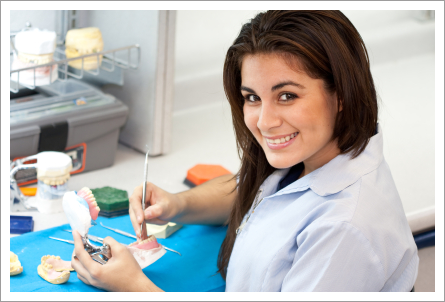 Crowns and Bridges
Dentures Including Repairs and Relines
Extractions
Fillings
Restorative, Prosthetic and Radiographic Treatments
Routine Examination, Cleaning and Preventive Care

Schedule an Appointment
We are a leading geriatric dentistry service provide in the area.
Call us to set up an appointment and discuss upgrading your oral health care options.